Harry Cocque: Dung & Doodlebugs
Here's what the cover looks like: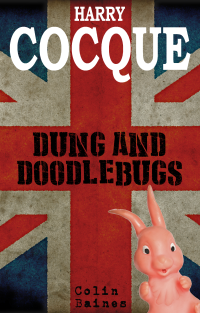 As you can no doubt guess, this follows on from Harry's youth and is set in the 1940's.
It features a good number of the characters from the first book, and introduces a whole lot more. Some stranger than others.
Buy A Copy
UK – Paperback Edition
UK – Electronic Editions
Amazon Kindle
iBook
Nook
Google Play
USA – Paperback Edition
USA – Electronic Edition